Happy Monday readers and friends!! I hope most of us were able to weather the big snow storm this past weekend and all are warm and snug in our homes or work today. As most of you know, the Disney Traveling family will be heading down to Orlando in late March to have a wonderful time at MouseLand!! We are so excited and half of our excitement is just in planning the whole trip. Who's with me?!
So I decided to put a list together of Must Have FastPass+ that are enjoyable for everyone in your party. Some of us love the thrills and many of us travel with our families so our FastPass+ have to be all ages friendly. Read on below to find out some of my go to tips and tricks for getting the FastPass+ you want and what to do if you are traveling at Peak Times and cannot get the FastPass+ you want.
1. Animal Kingdom Must Have FastPass+ - My favorites at this park are hands down: DINOSAUR, Kali River Rapids, and Expedition Everest. My runner up would have to be Kilimanjaro Safaris.
2. Hollywood Studios Must Have FastPass+ - My favorites here are: Toy Story Midway Mania, Star Tours, and Tower of Terror. Runner ups in the list are a plenty: Aerosmith's Rockin Roller Coaster, The Great Movie Ride, Voyage of the Little Mermaid. The important thing to keep in mind with Hollywood Studios is they operate on a tiered ride system. Meaning that you get one pick from Group A which includes: Rockin Roller Coaster, Toy Story Midway Mania, The Great Movie Ride, Beauty and the Beast Live, and Fantasmic. You get two choices from Group B which include: Tower of Terror, Indiana Jones Stunt Show, Muppet Vision 3D, Frozen: A Sing Along Celebration, Star Tours, Disney Junior Live, and Voyage of the Little Mermaid.
You really have to look at what works best for your family at this park as there are so many great rides to choose from and they are still expanding the park!!
3. Epcot Must Have FastPass+ - Epcot is another park that is changing and with that so do my FastPass selections. I always make sure to get Test Track, Spaceship Earth, and Mission Space. This is another park that has recently updated their tiered system in groupings. Group A you can pick one ride from:
IllumiNations: Reflections of Earth, Soarin', Test Track, Living with the Land. And in Group B you pick two from:
Disney/Pixar Short Film Festival, Journey Into Imagination With Figment, Mission: SPACE, Spaceship Earth, The Seas with Nemo & Friends, Turtle Talk with Crush, Epcot Character Spot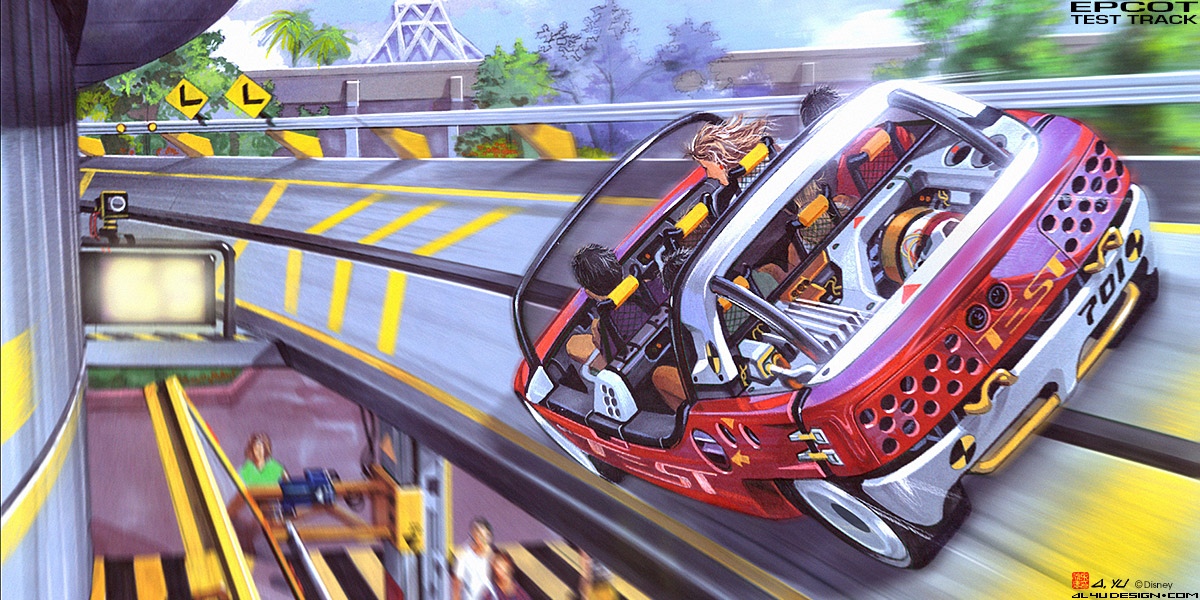 4. Magic Kingdom Must Have FastPass+: Oh that amazing amount of rides and things to do at this park one could easily do 3 or 4 days in just this park alone! However, I know many of us will just be visiting for 1 or 2 days so look at my choices below. This is absolutely a park where it will be different for every family so make your selections based on your party. Mine always include: Anna and Elsa Meet and Greet, Seven Dwarfs Mine Train, and Space Mountain. So many runner ups here but just to name a few: Splash Mountain, Peter Pan's Flight, Jungle Cruise, Big Mountain Railroad, Enchanted Tales with Belle.
So there you have it. Those are my top rides that the Disney Traveling family always tries to get when we go! What are your must have FastPass+? Comment below and let me know.
How do you get the best FastPass+ choices and windows? Well that's a simple answer. Any resort guests 60 days out from arrival can make FastPass+ selections beginning at 7am CST. It is so important to log on and make your selections as soon as possible. If you are traveling at Peak Times then expect the prime FastPass+ windows to be grabbed up quite quickly.
Now let's talk about what to do if you can't get a FastPass+ for your favorite ride. My top answer is to keep trying. Especially if you are a resort guest and trying to make reservations 60 days out, some people change their FastPass+ windows or even cancel their vacation all together. Many things can change and happen in 60 days so keep trying. Leaving for vacation and still don't have the FastPass+ you wanted? That's ok! Make it to the park for rope drop or closing and high tail it to your favorite ride. The wait times will be lowest at park opening and closing and while there is a parade or fireworks show going on. Take advantage of this time and ride your favorite rides you didn't get FastPass+ for.
Of course, always remember that once you have used all of your FastPass+ for that day you can make your way to a kiosk and make another FastPass+ selection. It's a great way to keep getting those FastPass+ and keep riding rides knowing you are not having to wait in line for your favorite rides.
Ready to book your vacation? Please contact me below for your free quote or to book. My services are always 100% free to utilize and I provide you with excellent customer service and a concierge experience from booking to travel.