Day 3 took us over to Hollywood Studios! Now we knew going in that a ton of the attractions and restaurants are currently shut down (Backlot Tour, Mike and Sully meet and greet, Streets of America, Honey I Shrunk the Kids playground.). I was surprised to see how much of the park was hidden behind walls. It is a pretty significant amount of the park at this point just FYI.
As we all know, Hollywood Studios is undergoing so major changes in that they are expanding the park to include a new Star Wars land and Toy Story land. Within that they are also adding a third track to Toy Story Midway Mania to cut down on wait times which pretty regularly exceed 2 hours.
Fret not though, all of the projected completion dates for these new lands will be December 2018 with Toy Story land opening possibly sooner. Take a look at the projected look of the new lands.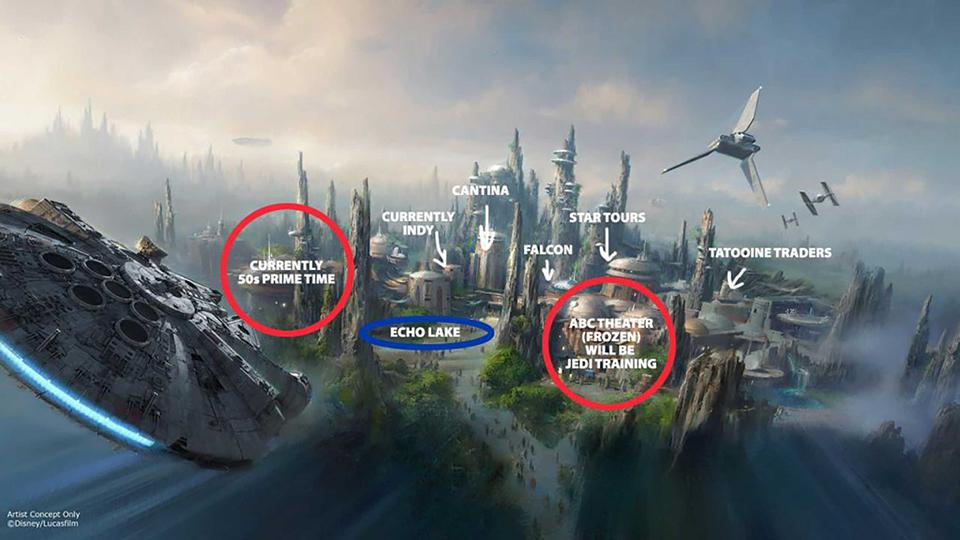 Alright so with that out of the way let's talk about our day at Hollywood Studios. We set off immediately for the Rock N Roller Coaster only to be met with a 60 minute wait at park opening. We should have stood in line because as they day went on it did not get better but we didn't. We set off to one of my favorite attractions The Great Movie Ride. I could do this one over and over again, I just love it. We did not make it to the Tower of Terror or Rock N Roller Coaster on our first Hollywood Studios day as they exceeded hour wait times all day long. I don't believe I ever saw either below 70 minutes.
Some of our favorite attractions and shows of the day were:
Toy Story Midway Mania (of course!!)
Star Tours
The Great Movie Ride
Frozen Sing A Long
Fantasmic
We also met the ever dark Kylo Ren and he scared my little Princess pretty good, even following her out the door when she said he was scary. :) We met the lovable Chewbacca too to make up for all the scary.
Now I have to backtrack a bit and tell you about the amazing lunch we had. I swear, I'm going to do a whole week of posts just to the delicious food we ate on vacation. Maybe that will be next weeks adventure.
We also watched the Voyage of the Little Mermaid and Indiana Jones stunt show spectacular. As well as watched my little princess' favorite Princess Belle in The Beauty and Beast show.
We took advantage of the Fantasmic dining package and had lunch at Mama Melrose's Italian Restaurante.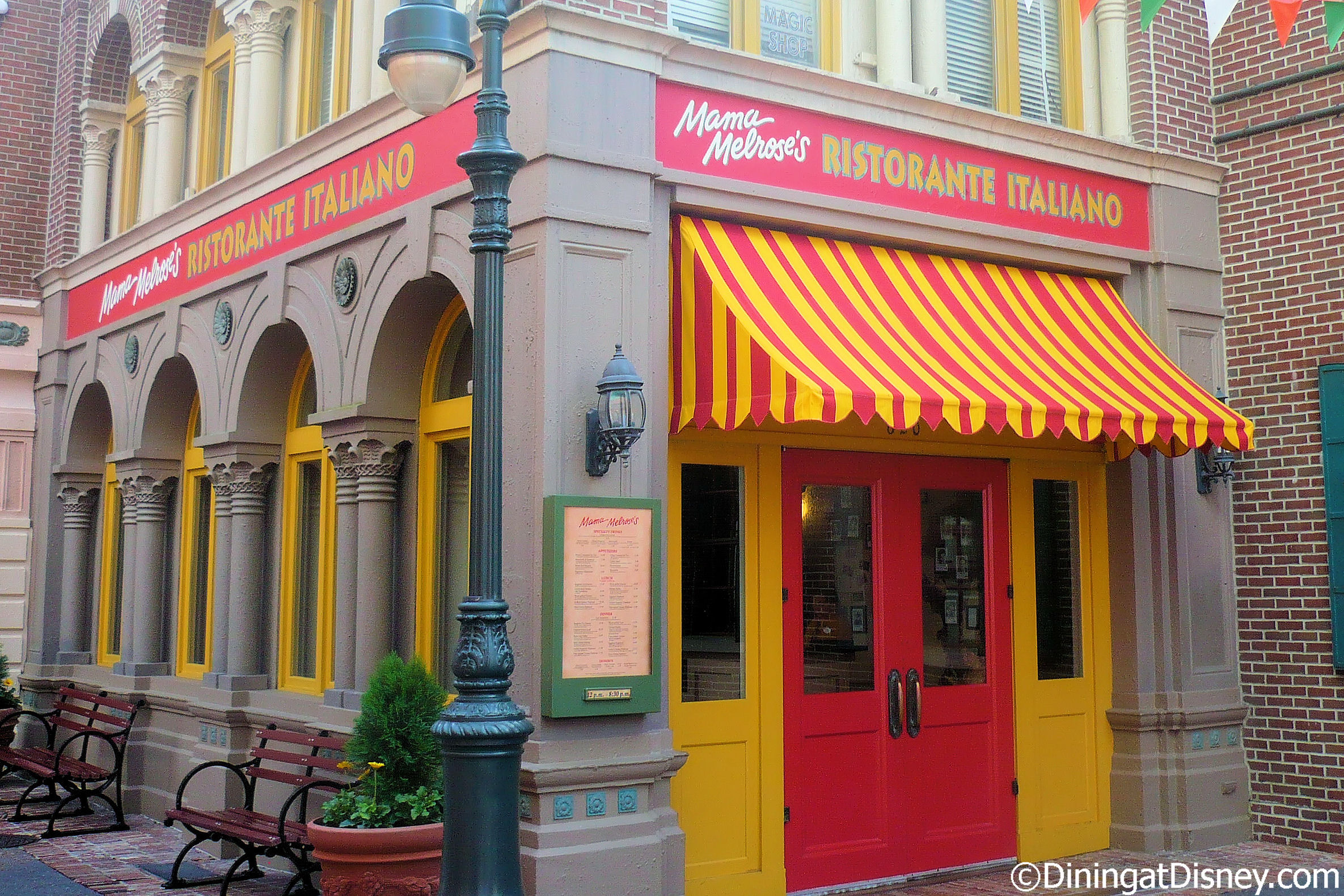 So the way the Fantasmic Dining Package works is you eat at semi off peak hours. Our lunch reservations was for 11:30am. After you get finished with your meal you are given vouchers for the first seating of Fantasmic. This way you aren't stuck waiting in line for 90 minutes like the others who did not fastpass or use the dining package.
I have to tell you I wouldn't have it any other way. We had a delicious meal and even had appetizers and desert included with the package. We received the vouchers and had amazing seats for the show that night. It was truly a great experience all the way around.
The other experience we did on Hollywood Studios day was go to Club Villain. However, I am dedicating a full post to this one as well so I will not delve into details here other than to say it was totally worth it and awesome. Especially if you are a big lover of villains which the Traveling Through Disney family certainly is.
We loved watching the Fantasmic show it was fully entertaining and a great water, light, and fire show. While we were waiting on the bus we watched the Star Wars Spectacular Firework Show. It was really cool and beautifully themed to Star Wars soundtracks of the past and present.
So there you have it. A glimpse at our full and wonderful day at Hollywood Studios. Now tell us below in the comments what is your favorite thing to do at Hollywood Studios? We can't wait to hear from you!!